Recently, our Farmer's Market in Santa Fe was named as one of the best in the whole country.  This is thanks in part to the climate here,which keeps fresh fruits and vegetables at our fingertips all year long. As a result, we also have some of the best dining options at Santa Fe restaurants, with menus representing a broad range of local cuisine and international delights.
One of the most essential ingredients you'll find at Santa Fe restaurants is the local favorite: green chilies. This mild and flavorful pepper is the basis for so many amazing recipes and dishes. But, as amazing as the flavors at Santa Fe restaurants are, your tastebuds aren't your only senses that will be enticed in Santa Fe. Brilliant adobe-style architecture, warm sunny days, fragrant spices wafting from cafes, and vibrant murals lining the streets are just a hint of what awaits your senses.
Our Santa Fe Bed and Breakfast is centrally located next to the hustle and bustle of the historic downtown area, but our eight guest suites are quietly nestled in our garden grounds. You'll be close to everything but feel a world away in paradise. You'll be within walking distance to many of the best Santa Fe restaurants, as well as art galleries, shopping, and historical sites. Check our availability and come stay with us in Santa Fe today!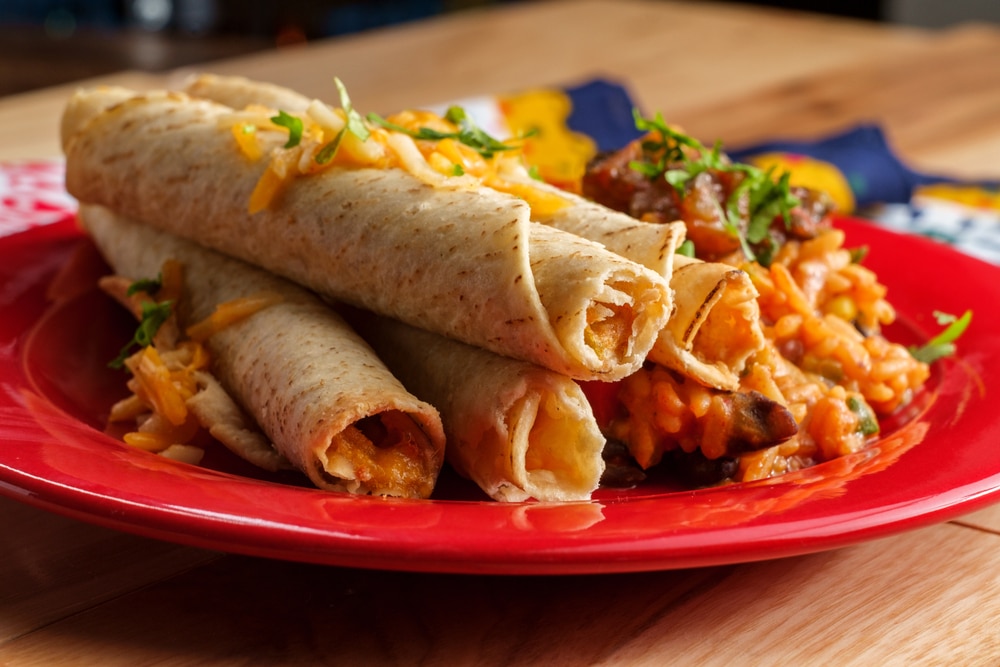 Indulge at the Best Santa Fe Restaurants
There's certainly no shortage of things to do in the City Different, but certainly one of the most tantalizing is to sample your way through the incredible selection of Santa Fe restaurants. We're known all over the world for amazing ingredients, talented chefs, and creative dining spaces. Here are 10 of the best Santa Fe restaurants to check out on your vacation:
The majority of Santa Fe restaurants are open for indoor dining, but reservations are highly recommended to assure a table. Allow us to help with any questions you might have before dining out.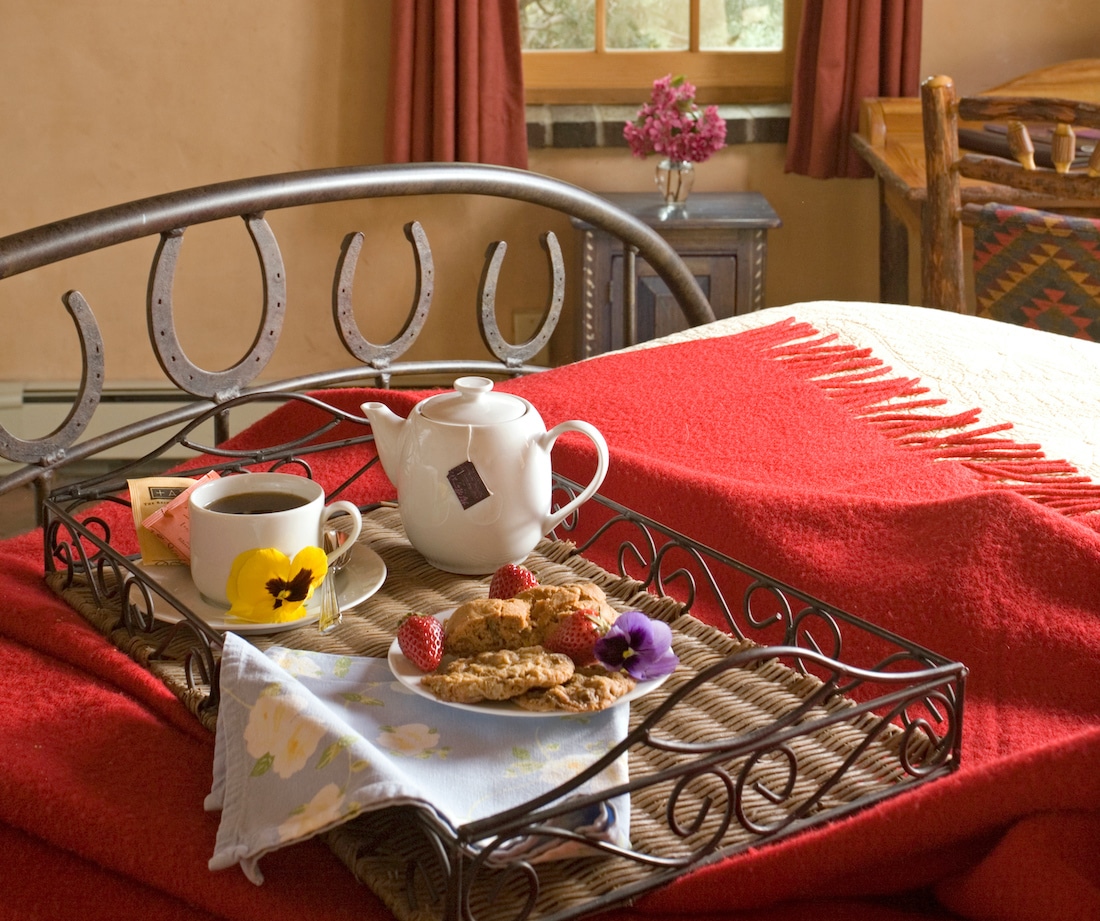 Luxurious Lodging at Our Santa Fe Bed and Breakfast
As you enter the adobe walls of our Santa Fe Bed and Breakfast, you'll finally feel like you're on vacation. The spacious layout of our Inn creates a whimsical maze with unique guest suites and casitas tucked on our garden grounds. The traditional decor gives you an immersive experience of truly being away from the busyness of everyday life.
Relaxation is key here. We encourage cozying up by our wood-burning fireplaces on a cool evening with a glass of wine. Or curl up on our plush beds with your favorite book. For those who prefer to spend a night on the town, we're in an ideal location, walkable to many of the best Santa Fe restaurants and attractions. We can't wait to host you! Book your room today.