If getting to unwind and relax during your stay with us in New Mexico is on your itinerary, then a visit to these Santa Fe hot springs is a must! These revitalizing hot springs are thanks to the several volcanic aquifers that flow beneath the ground in our area. These warm pools contain incredible healing minerals for a truly revitalizing experience. There's something particularly romantic about a long soak, surrounded by rugged wilderness and completely secluded, away from it all.
While many of these Santa Fe hot springs are located out in the Santa Fe National Forest, you'll also find a few options closer into town with spa amenities as well. The most popular location, Ten Thousand Waves, offers a host of treatments from Japanese massage, facials, and full-body skincare. It's located in the foothills of Santa Fe only about 15 minutes from downtown.
As a guest at our Santa Fe Bed and Breakfast, allow us to pamper you from the minute you arrive. Our warm staff welcomes you to settle into one of our beautifully appointed guest suites, wander our lush garden grounds, or join us in our artfully decorated common spaces with wood fireplace and cozy seating areas. Check out our upcoming availability in the new year and book your next stay today!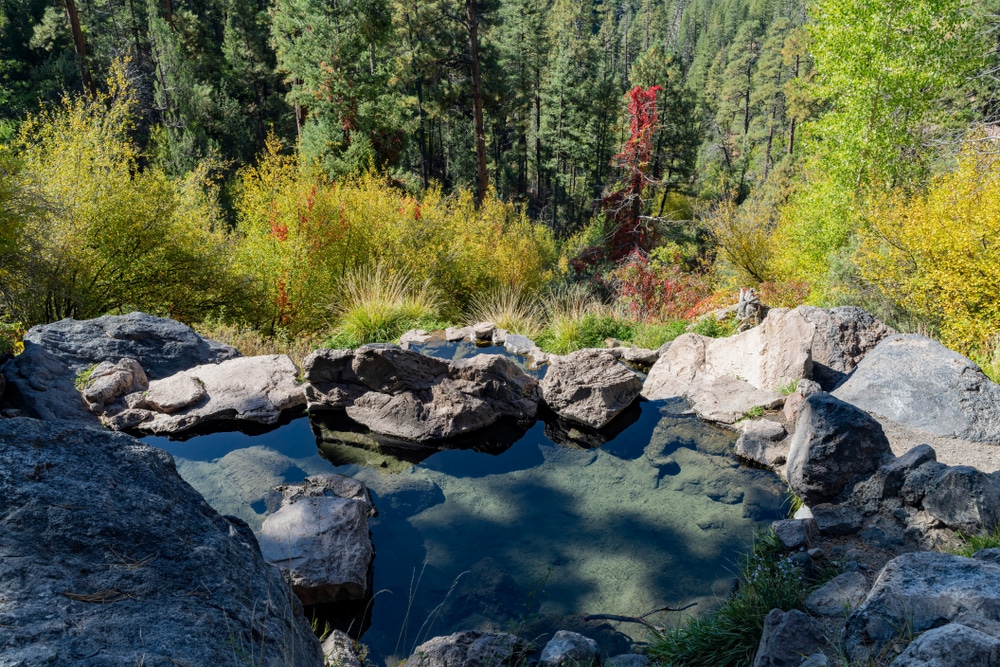 Check out these Santa Fe Hot Springs
Here's where to find some of the best Santa Fe hot springs for a soak that will restore your mind and body.
Local Spas in Santa Fe to Visit:
You'll find some amazing pampering options right nearby. Head to Absolute Nirvana for hot stone massage and facials, BODY of Santa Fe for therapeutic massage and yoga classes, or for healing treatments and energy-focused bodywork, check out One Sacred Body Spa at Santa Fe Oxygen and Healing Bar. Whether you decide to stay close to town for spa treatments or head out to relax in the Santa Fe hot springs, the area is the perfect space to reset and rejuvenate your mind and body.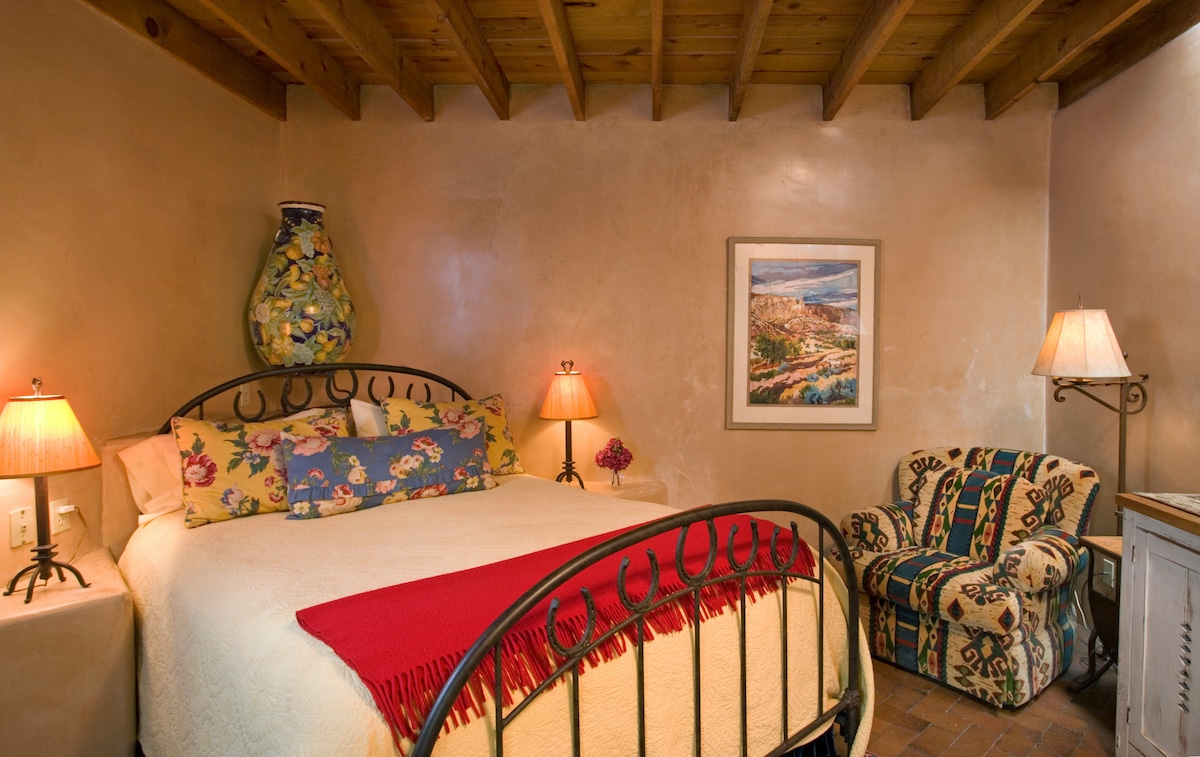 Cozy Lodging at our Santa Fe Bed and Breakfast
El Farolito is your key to the perfect Santa Fe getaway. The collection of our eight beautiful and authentic rooms is minutes from the Santa Fe Plaza—known as the heart of downtown—and within walking distance to the top sights, restaurants, and attractions. Thankfully, it's also just a quick drive to venture out and experience the Santa Fe hot springs and hiking trails around the outskirts of the city.
Join us each morning for a flavorful, scratch-made breakfast in our dining room or the outdoor veranda. You'll taste some of the most authentic recipes from our area with seasonal ingredients, and of course, the appearance of our regional favorite: hatch green chilies. Our warm and welcoming hospitality is unmatched, and we absolutely can't wait to host you. Start planning a trip to visit the Santa Fe hot springs and book your next stay at El Farolito today!