There is an abundance of fantastic things to do in Santa Fe all year round! And thankfully, many of these activities are in the downtown area or less than 15 minutes from the Santa Fe Plaza in the heart of the city. Our beautiful, dry winters are full of crisp, sunny days, perfect for strolls in our picturesque neighborhoods, spending time at museums and art galleries, and exploring the gorgeous desert countryside.
Our New Mexico Bed and Breakfast is just minutes from all of the best things to do in Santa Fe. As a Select Registry property, you can always expect the warmest service, impeccable amenities, and our distinctive Southwestern decor and touches. We offer a daily complimentary breakfast with quality ingredients and seasonal menus. As a guest at our Santa Fe Bed and Breakfast, you'll be whisked away to our piece of paradise in the City Different.
Book your next unforgettable vacation today at El Farolito Bed and Breakfast Inn!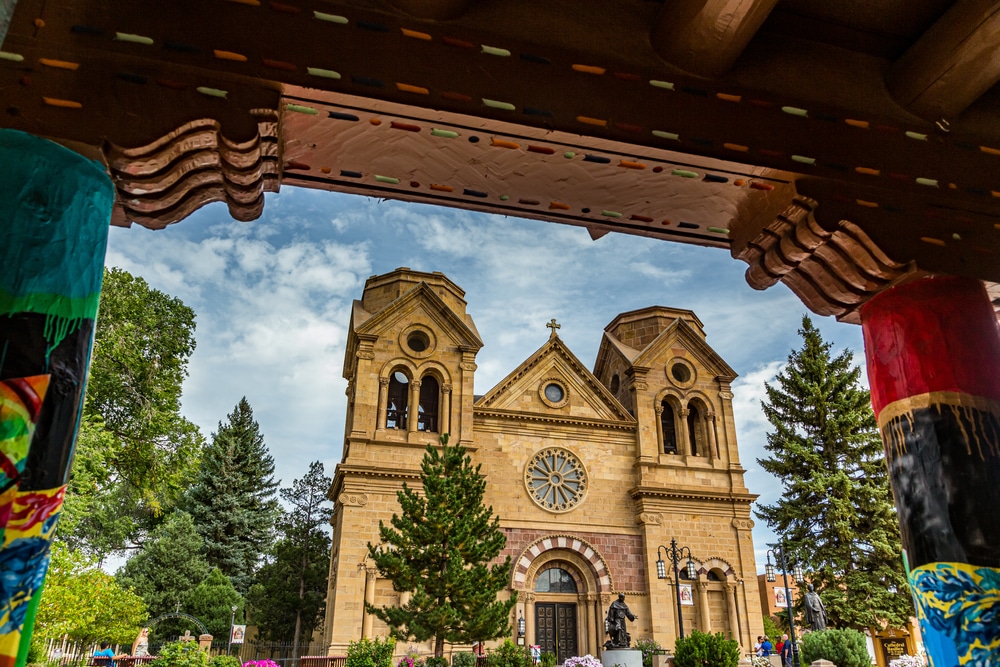 Our Favorite Things to do in Santa Fe this Winter
You'll love to spend time here in the winter months. With all of the things to do in Santa Fe, your vacation can be filled with adventure, exciting culture, and interesting activities. Each day before you set off, join us for a homemade and authentic breakfast. Enjoy your meal by the warmth of the fire in our beautiful dining room or out in the sunshine on the adjoining patio.
Here are the 10 best things to do in Santa Fe this winter:
Head to the Santa Fe Plaza for shopping at the open-air markets. This historic square is the gathering place for the city and on any given day there's live music, parades, or festivities. You'll find handmade jewelry, ceramics, art, and more at the Spanish Market or the Santa Fe Indian Market.
Stroll along Canyon Road: Home to more than 100 galleries and boutiques, this half-mile stretch of road has more character and influence on the culture in Santa Fe than any other street in the city. This is one of the best things to do in Santa Fe for art lovers, collectors, and artists.
Winter Sports: Santa Fe Ski is only 16 miles from the city center and it's the ultimate place for downhill skiing, cross country skiing, and snowshoeing.
Santa Fe Farmer's Market: Head to one of the largest and longest-running farmer's market's in the US, open on Saturdays all year long. It's a great place to find local wares, flowers, and learn more about the products of our desert city and the surrounding countryside.
Make a Dinner Reservation: Dine out at the best Santa Fe restaurants for some of the most amazing New Mexican cuisine. The motto of many chefs in Santa Fe is farm-to-table, and you'll see that on creative menus with traditional and modern recipes. Of course, you'll need to try our signature ingredient while you're here: Santa Fe green chilies.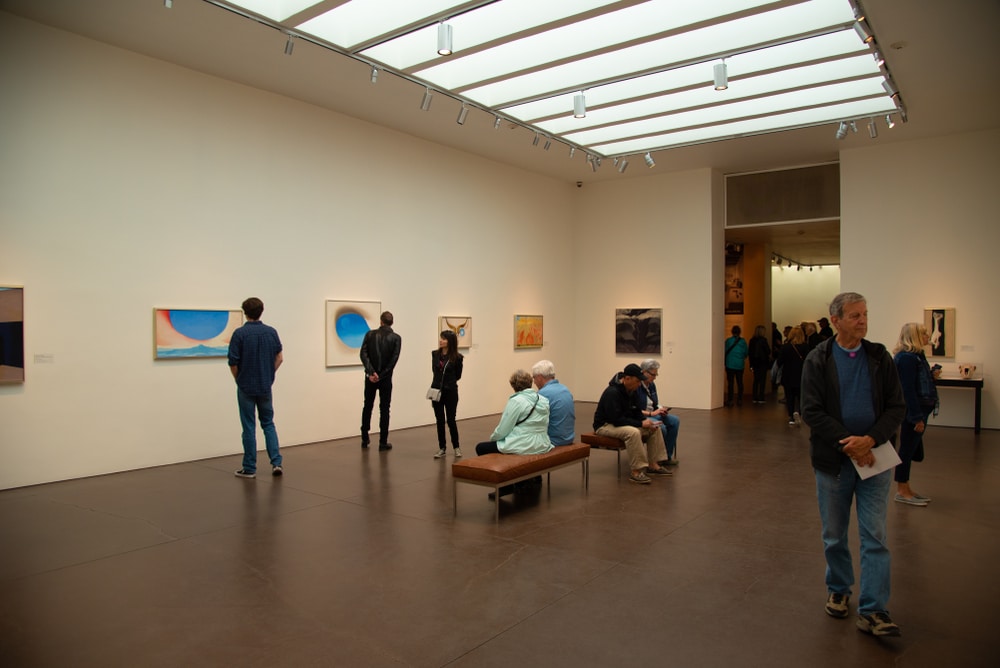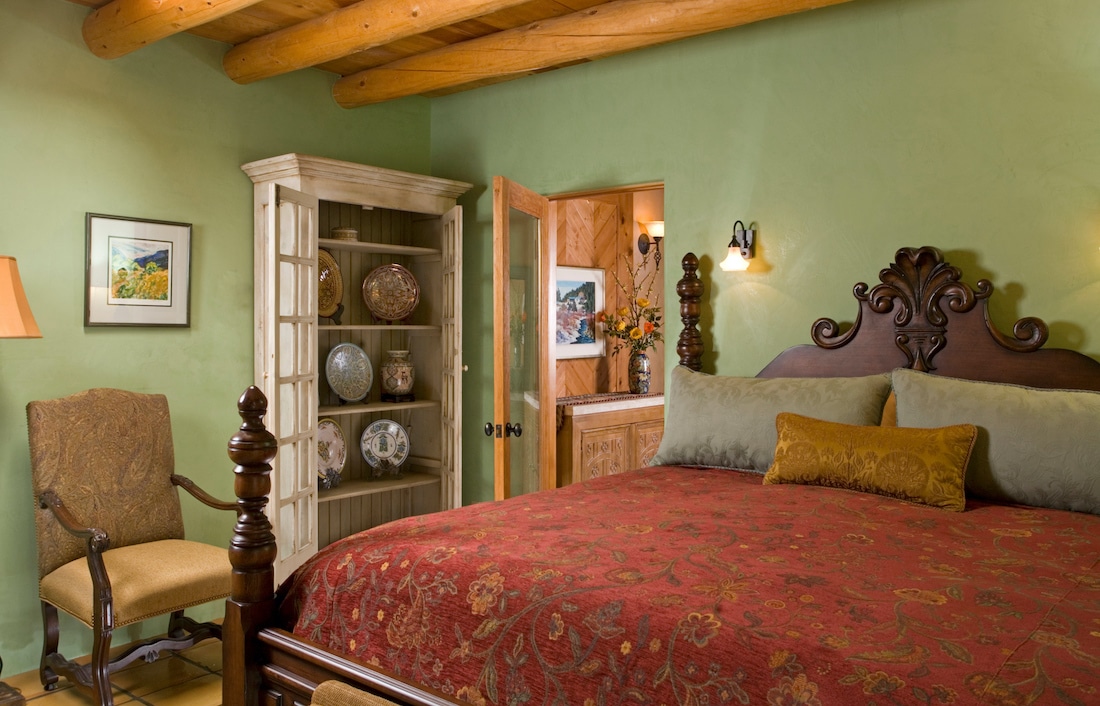 Luxury Lodging at our Santa Fe Bed and Breakfast
Our Santa Fe Bed and Breakfast is private and quiet, yet just a stone's throw from all of the best things to do in Santa Fe. Our downtown location makes walking to the city's sights a breeze. The eight warm and inviting guest rooms are all unique and comfortable. Each is equipped with luxury amenities from fluffy robes and fine linens to traditional kiva fireplaces and private baths adorned in hand-painted Mexican tiles.
You'll love staying at our Santa Fe Bed and Breakfast. Come add your name to our guest list and book your next stay today!