We're coming up on this year's most popular annual bike ride, the Santa Fe Century—one of the longest-running 100-mile bike adventures. Join thousands of other riders traversing the beautiful desert countryside on a multitude of routes differing in length and difficulty. Whether you prefer dirt, gravel, or road pathways, the Santa Fe Century has a trail mapped out for every rider.
Santa Fe is a fantastic destination for bike rides all year long. In fact, Santa Fe has been rated one of America's best Mountain Bike Towns by USA Today and one of the Top 10 Mountain Biking Destinations in North America! For those who seek a leisurely ride through the mountains or an exhilarating journey with speed on downhill routes—you'll find a full selection in and near Santa Fe. While the Santa Fe Century is quite the experience, there are plenty of other options here.
Before you start setting your itinerary with the Santa Fe Century and our favorite bike paths, you'll want to get your lodging on the books. Our Santa Fe Bed and Breakfast is the ideal choice, especially for those exerting all of their energy with outdoor sports. Our Inn is one of the best places in New Mexico for relaxation, resetting, and resting those tired peddling legs. Head over to our availability calendar and get your next getaway to Santa Fe on the books today!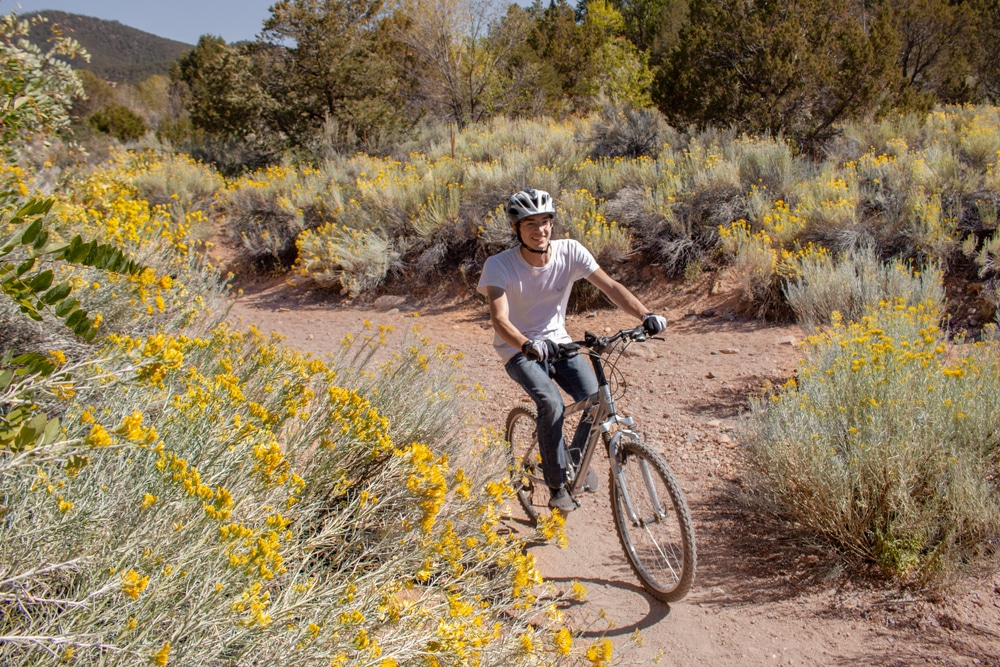 The Santa Fe Century: A Bike Ride for your Bucket List
The first ride of the Santa Fe Century was in 1985, making this year the 37th annual event for this group ride on the weekend of May 20th through the 22nd. It began as a means to raise funds for racer uniforms for the Sangre de Cristo Bicycle Club. Today, the event offers eight different routes varying in length and difficulty; the courses range from 25 to 100 miles each with diverse terrain. The 25-mile ride is designed for cyclists with little experience, a great way to get your feet wet with other enthusiastic riders, and a planned rest stop halfway through in Eldorado.
Most avid and experienced cyclists choose the main event to participate in for the Santa Fe Century. One hundred miles of countryside that's not only difficult due to the distance, but with elevation gains and losses as well. There are plenty of road stops along the way for rest and food breaks with a hugely supportive and lively atmosphere from the other bikers. It's truly an unforgettable experience for cyclists of all skill levels! Registration is open now.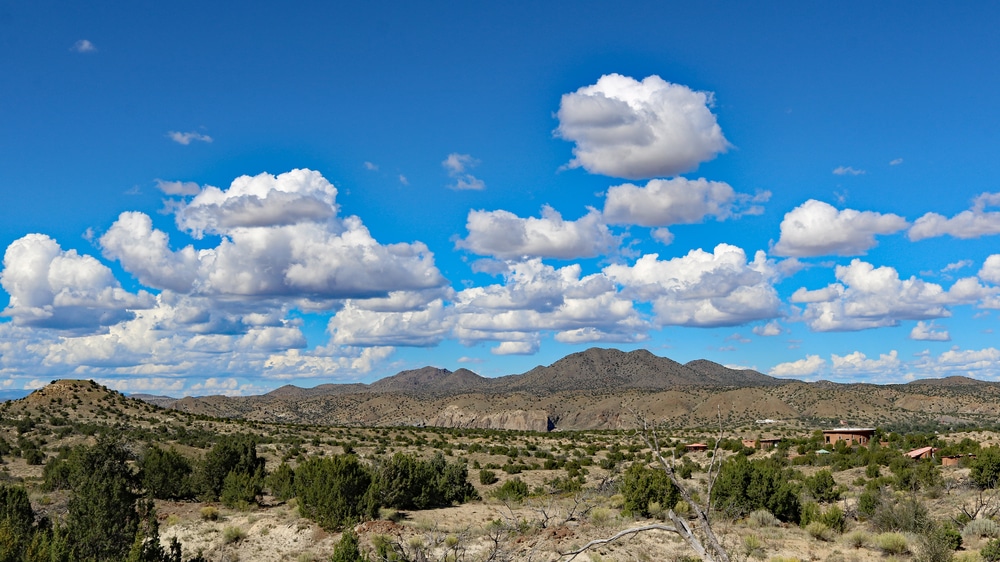 More Santa Fe Bike Trails to Check out:
For those who might not entirely be ready for the Santa Fe Century, here are a few routes to check out nearby:
Santa Fe Rail Trail: This easy 17-mile-long trail is one of the most popular in Santa Fe due to its accessibility. The asphalt and dirt terrain makes it perfect for bikers, hikers, and even horseback riders. Starting at the Railyard, the Santa Fe Rail Trail runs to the outskirts of town at Rabbit Road.
Dale Ball Trails: This trail system consists of three separate routes, which means a different experience for each ride. This area is often referred to as some of the best mountain biking in Santa Fe, and the locals highly recommend the trail that begins at mile marker one. Hands down, you'll see some of the most beautiful views of the Santa Fe mountains along the way!
Pajarito Mountain Trail: You'll find a great trail network in this popular area for road biking in Santa Fe. Key features are cross-country trails, downhill drops, freeride trails, and uphill stretches. The routes are marked from easy to expert, so be sure to pick the right skill level trail for the best time out on your bike.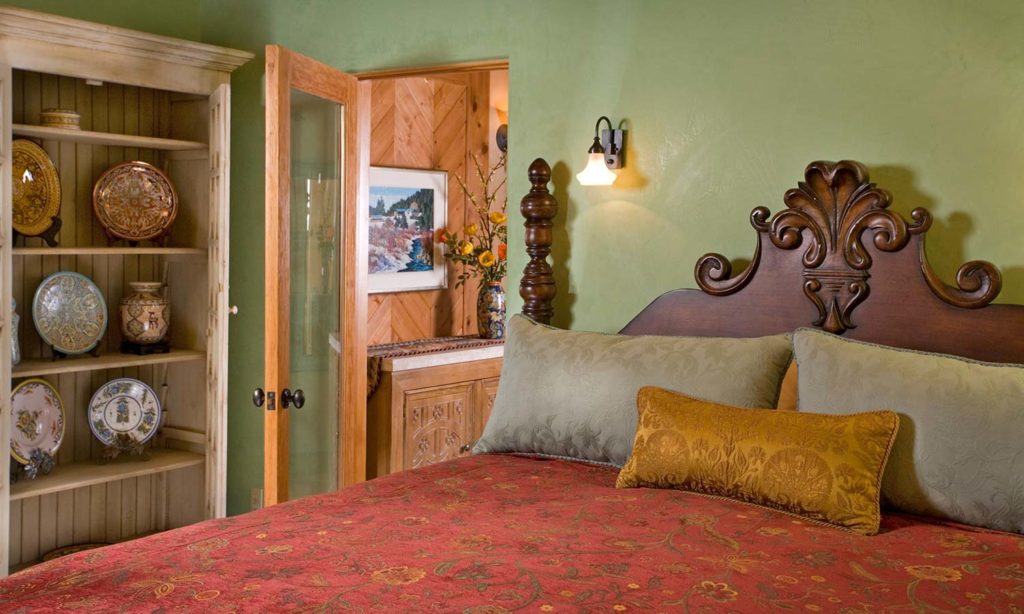 The Best Place to Relax and Unwind in Santa Fe
Often the best way to decide about your lodging accommodations is to hear directly from past guests. Thankfully, our Santa Fe Bed and Breakfast has well over 600 five-star reviews on TripAdvisor from happy visitors. Here are a couple of recent glowing reviews:
"This was a last minute trip to Santa Fe for us. We absolutely loved our stay!!! The casitas are nice, clean, and cozy. The fireplace with supplied wood is the bonus. Breakfast was awesome and included in the stay. Thank you, Wayne, for being an awesome host. We will definitely be back!" –Shane G. 
"Absolutely my favorite place to stay in SF. Close to everything, Wayne the Innkeeper has such an attention to detail, from the mattresses in each room to the delicious breakfast each morning. I've been bringing my family here for years. We will keep coming back again and again." –Maria K. 
Hearing this fantastic feedback makes everything we do worth every minute. We can't wait to host you in Santa Fe at El Farolito B&B. You'll love all of the exciting outdoor things to do here, including the Santa Fe Century and exploring the mountain biking routes. Join us and get your next reservation on the books today!