One of the outings you simply cannot miss on a summer getaway to Santa Fe is a fantastic live performance at the Santa Fe Opera House. Not only will you be wowed by the exceptional talent on stage, but also by some of the most stunning views in Northern New Mexico. The venue is open-air, and the layout gives you a front-row seat to panoramic sunset vistas, all with a desert breeze. The Sangre de Cristo Mountains are often visible behind the stage—depending on set dressings for the current show used throughout the performance. 
This beautiful venue sits in the foothills just north of Santa Fe, and it's less than a 15-minute drive from downtown. You'll notice the unique modern architecture and design right away. The subdued color palette makes the structure stand out but also blend in with the natural surroundings at the foothills of the Sangre de Cristo Mountains. There isn't a bad seat at the Santa Fe Opera House. In fact, it's often said that the further back you sit from the stage, the better the panoramic view. Not to worry, though, because there are plenty of open common areas where you can sit, enjoy an adult beverage from the bar, and take in the scenery. 
Before you book your tickets for the 2022 season at the Santa Fe Opera House, you'll want to choose your lodging. There is no better option than El Farolito Bed and Breakfast—an intimate Inn surrounded by garden grounds, set right in the heart of downtown Santa Fe. Our Inn isn't your cookie-cutter hotel, each of our guest rooms and casitas are unique, with traditional decor representing the many of the native cultures of Santa Fe. Book your next stay today!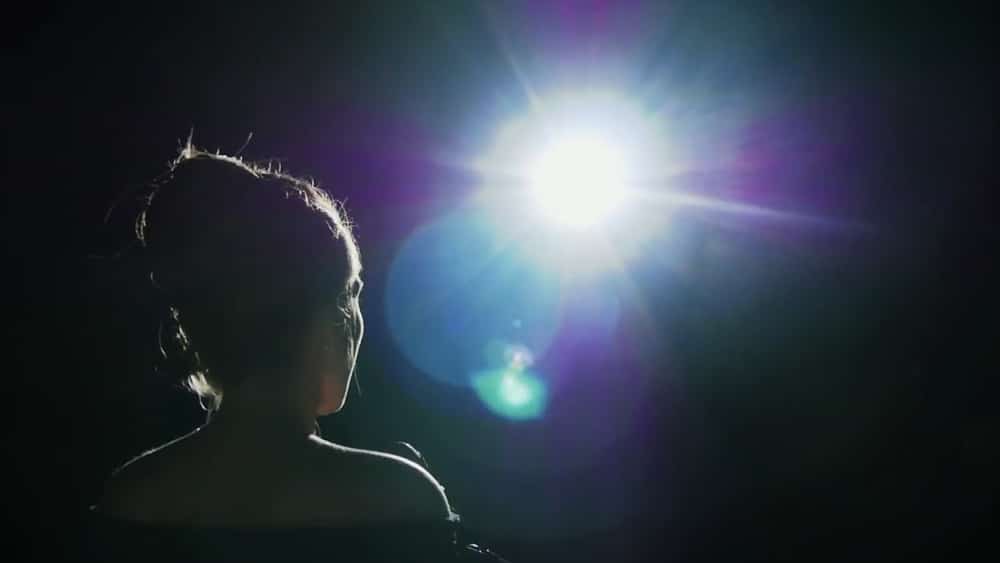 Book Your Tickets for the Santa Fe Opera Season 2022
The Santa Fe Opera House season only runs from July 1st until the end of August. Typically, the season includes five or six operas, with around 36 performances in total. We can't stress enough that seeing a show here is awe-inspiring, and we have guests return every year just for the opera. 
Here is the 2022 season lineup at the Santa Fe Opera:
Carmen, July 1st through August 27th: Known as Bizet's most famous work, Carmen is a story about a free-spirited woman played by Isabel Leonard, finding her path in the world and falling in love (and breaking hearts) with a couple of gentlemen along the way.
The Barber of Seville, July 2nd through August 26th: Gioachino Rossini's music shines in this classic comedy about the love affair of Figaro (Joshua Hopkins) and Rosina (Emily Fons). The Italian opera is whimsical and full of energy for a lovely evening at the Santa Fe Opera House.
Falstaff, July 16th through August 25th: Adapted from The Merry Wives of Windsor, a Shakespeare original, this comedic Italian opera showcases the beautiful music of Verdi and is full of laughs.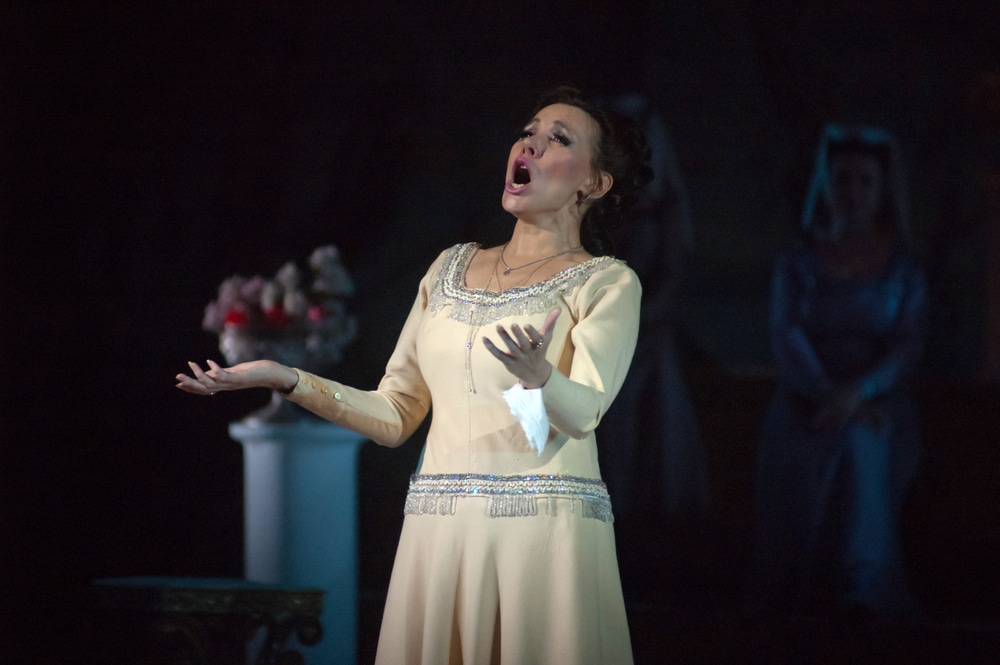 Tristan Und Isolde, July 23rd through August 22nd: One of the classic stories of all time with star-crossed lovers, potions, and betrayals—this operatic masterpiece, sung in German, is one show you won't want to miss. Especially with an amazing and talented cast led by Simon O'Neill and Tamara Wilson.
M. Butterfly, July 30th through August 24th: This is the world premiere of the adapted Broadway smash hit by David Henry Hwang. Follow the story of a French civil servant who falls in love with a Chinese opera singer.
Apprentice Scenes, August 14th & 21st: On these two nights, the opera's singing and technical apprentices take the stage to give the audience an introduction to operatic styles and a glimpse of the future talent in the field.
In previous years, The Santa Fe Opera offered various activities to enhance your visit, including preview dinners, tailgate picnics, backstage tours, and insider days. These options have yet to be released for the 2022 season; keep an eye on the enhancements page for updates!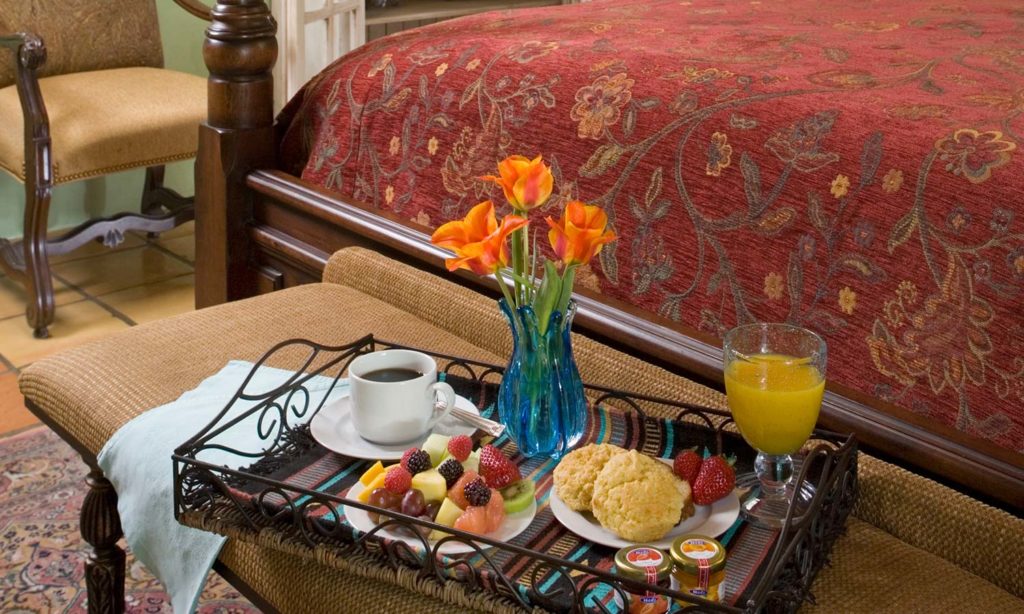 The Best Santa Fe Lodging for a Special Getaway
El Farolito Bed and Breakfast has welcomed guests to our garden pathways and cozy guest suites and casitas for more than twenty-five years, and we plan on continuing this for many more years to come. As a Select Registry client, there is a level of expectation that our property and service needs to meet, and as experience Innkeepers, we always strive to go above and beyond.
You'll find this excellence in the meticulous maintenance of our guest rooms and gardens. Our beautiful breakfast is prepared with the bounty of Santa Fe produce and local ingredients. The entire staff here prides themselves in providing attentive yet unobtrusive service, and we hope to host you on many return visits. Join us in Santa Fe for a trip full of culture, cuisine, and comfort; book your stay today!