One of the best fall and winter activities is taking a class or a restaurant tour with the Santa Fe School of Cooking. This culinary hub is located in the heart of downtown and has been sharing knowledge about Southwestern-style cuisine with locals and visitors alike for more than 30 years. Susan Curtis founded the Santa Fe School of Cooking in 1989 in hopes of teaching others to appreciate and celebrate the distinctive techniques and flavors of regional Santa Fe cuisine. It worked!
As a guest at our Santa Fe Bed and Breakfast, you'll be about a 15-minute scenic walk to the Santa Fe School of Cooking (as with most of the best attractions in the downtown area.) Our Inn is ideal for those hoping for a culinary-centric vacation, especially since you'll start each day with a beautiful breakfast—homemade, authentic, and with seasonal ingredients. After your adventures out in Santa Fe, your cozy and warm guest suite will await your return, where you'll have every comfort measure needed for a rejuvenating getaway.
Head over to our availability calendar and book your next stay at El Farolito B&B today!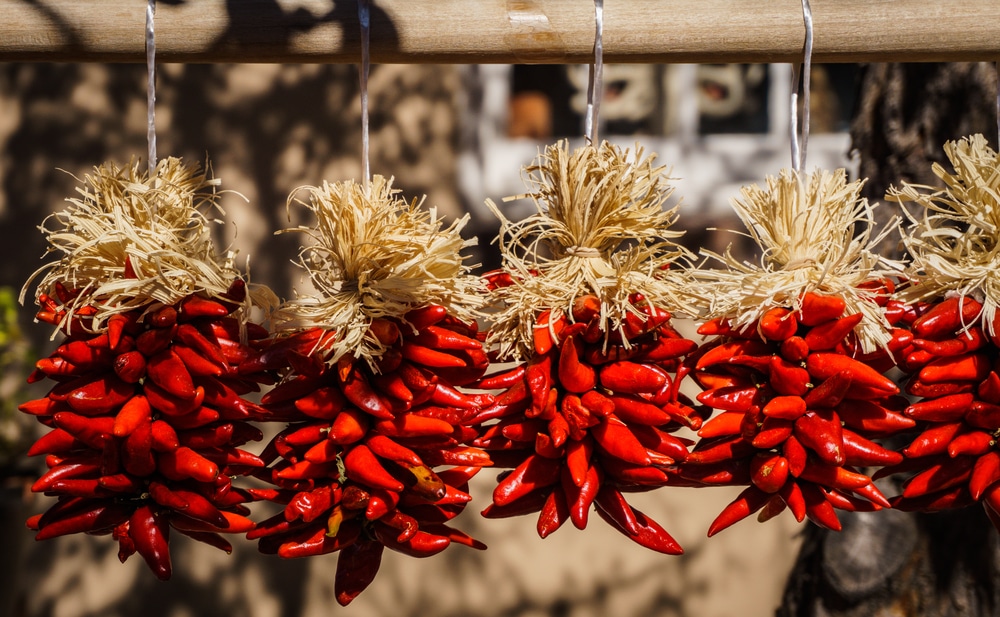 Learn Tips & Tricks at Santa Fe School of Cooking
The Santa Fe School of Cooking describes the food and flavors you'll experience here: "Warm, spicy tastes and enticing aromas evoke rich cultural traditions while contemporary chefs meld native ingredients with new ideas to create a contemporary style of Southwestern fare." A cooking class or a restaurant walking tour is an excellent way to learn and take it all in.
Restaurant Walking Tours with Santa Fe School of Cooking:
This is the original restaurant tour in Santa Fe. The Santa Fe School of Cooking has been offering these high-end guided tastings for nearly 20 years—through their connections to the culinary scene, you'll also meet the chef de cuisine, sommelier, or key players in the restaurant industry at each location. There are three tour choices that have three stops each; they all include a private tasting with a mix of classic and traditional dishes. The chefs in Santa Fe are known for being highly innovative and for using incredibly fresh and local ingredients.
All three tours begin at the Santa Fe School of Cooking for a "festive meet-and-greet" with your chef/tour guide. You'll start with samples and then head out through the very walkable streets of downtown Santa Fe. Tours are offered on Friday afternoons from 2 pm to 5 pm. The hardest part is deciding which three-hour tour to pick!
Walk I might be our favorite, though, which includes casual bites at TerraCotta Wine Bistro, the award-winning Market Steer Steakhouse, tasting some bubbly pours at Gruet Tasting Room, and finishing up with authentic Italian meets the Southwest at Sassella. For more amazing places to choose from, here's a list of our favorite restaurants in Santa Fe.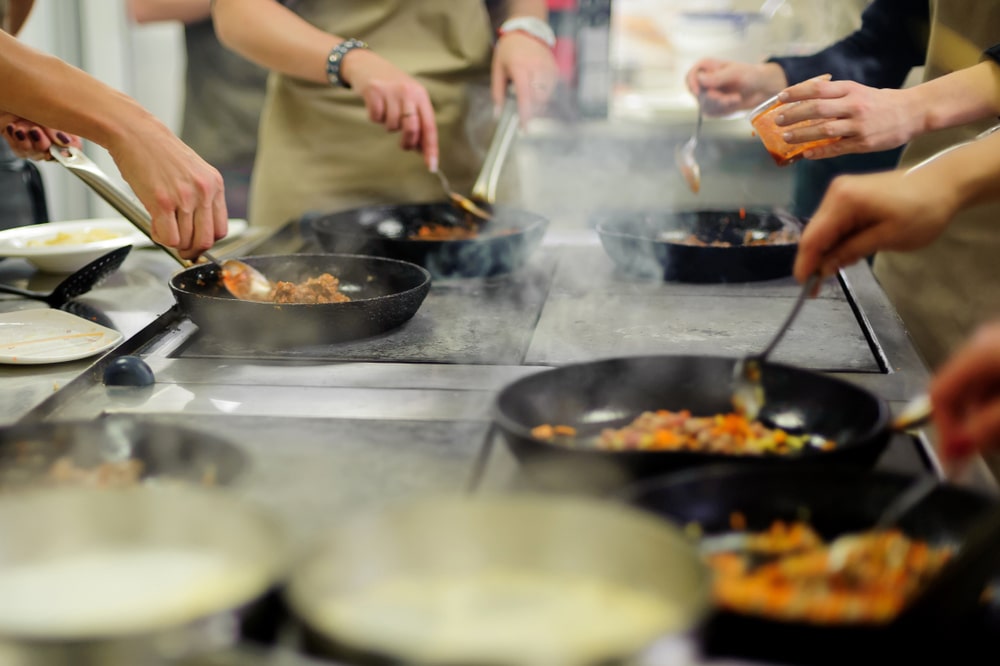 Cooking Classes at the Santa Fe School of Cooking:
If you're looking to put on the apron and learn a few new technics, then a class at the Santa Fe School of Cooking is right up your alley. Classes are offered several times a week and include menus of traditional New Mexican, Native American, Mexican, Spanish, vegetarian, and contemporary Southwestern cuisine. Most cooking classes last about three hours and include a full meal. Whether you prefer a more hands-on class or a demonstration where you watch the master chefs at work, you'll love the kind teachers and eager students alongside you.
Check out the full calendar of scheduled classes here.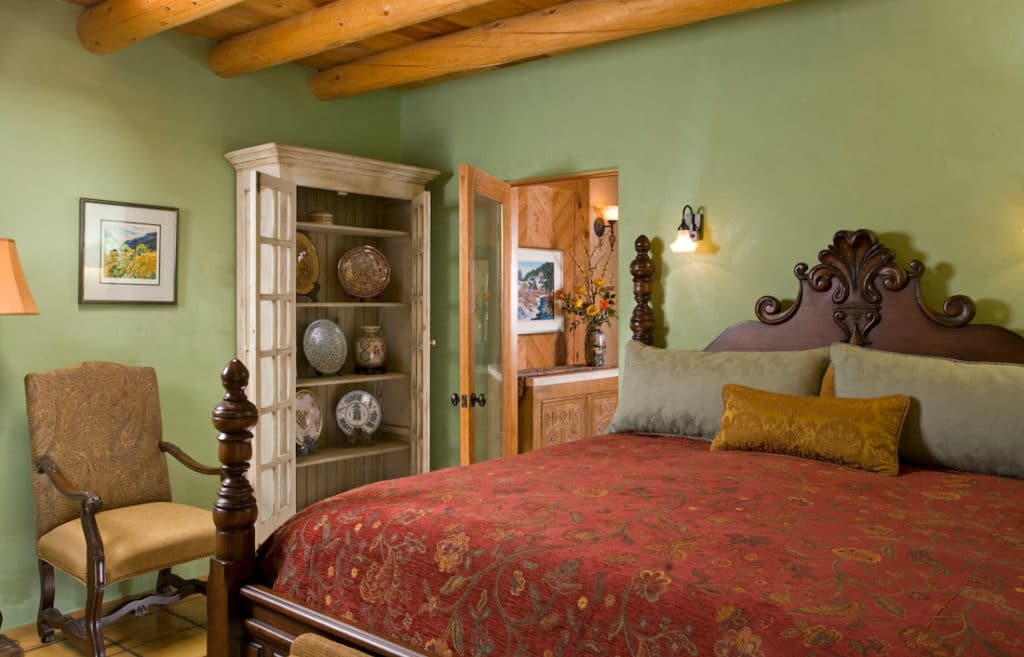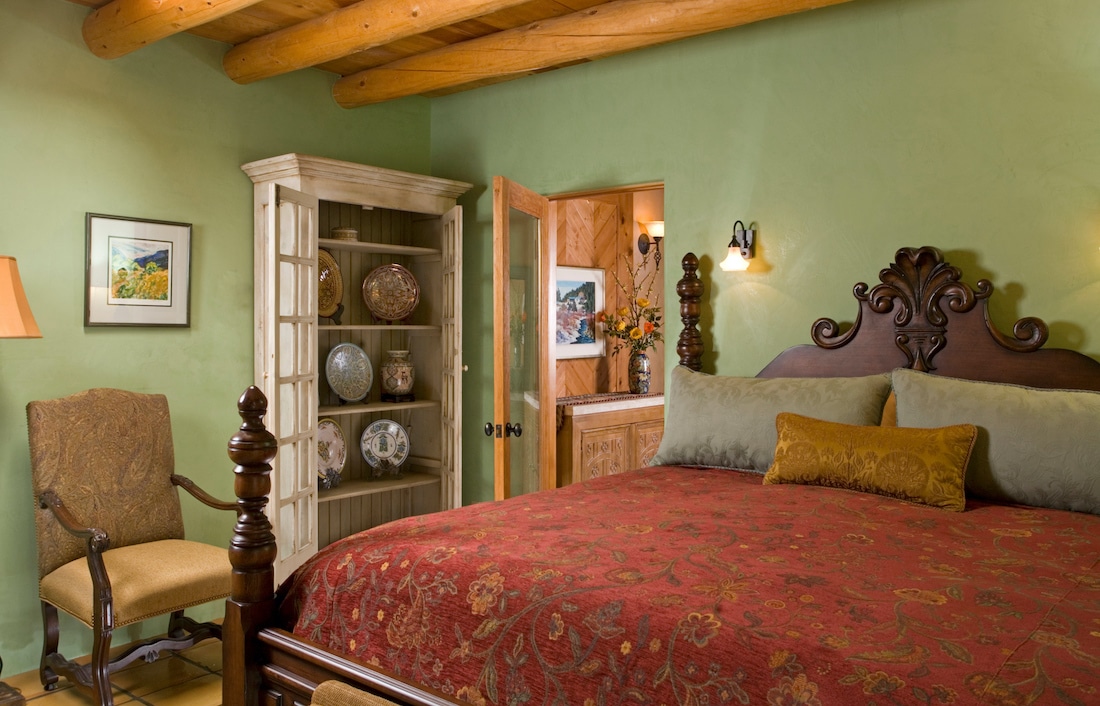 One of the Best Places to Stay in Santa Fe
Once you walk through our adobe walls, the magical courtyard greets you with beautiful scents, flowers, and dappled light. All of our eight guest rooms and casitas are elegant and cozy, many with king-size beds, wood-burning fireplaces, and private outdoor patio space. Head to our room comparison chart to see all the details before booking. As a Select Registry member, you'll quickly see that our hospitality is unmatched, no detail is overlooked, and you'll feel entirely at home at our Santa Fe Bed and Breakfast. Book your room at El Farolito B&B today!